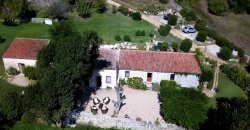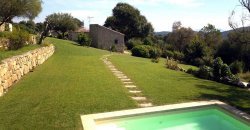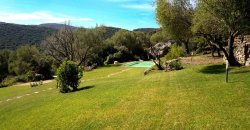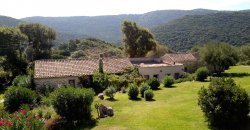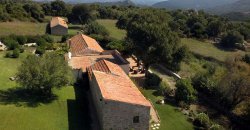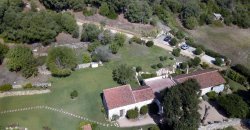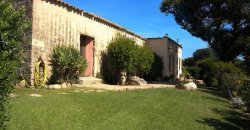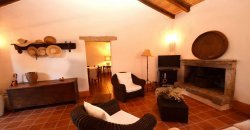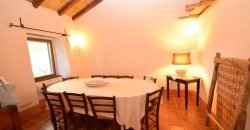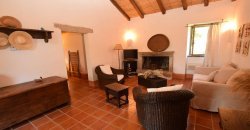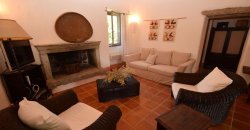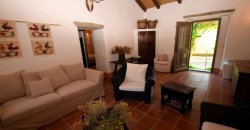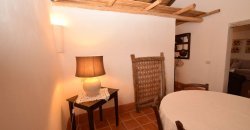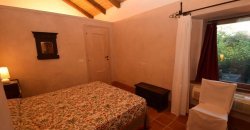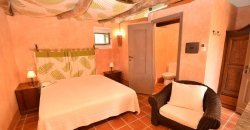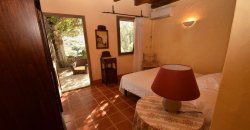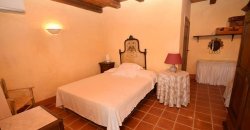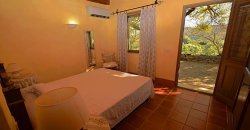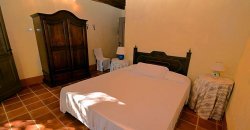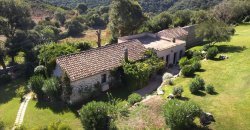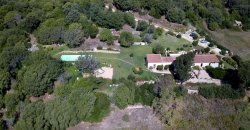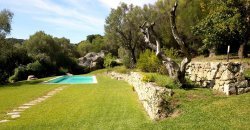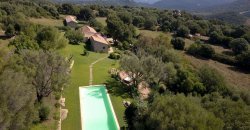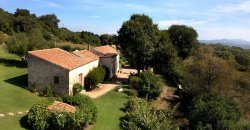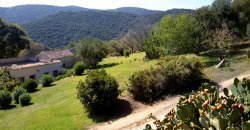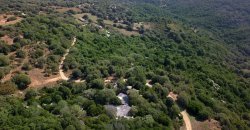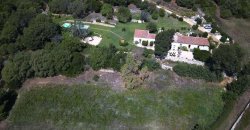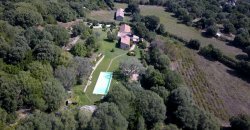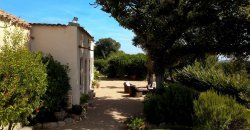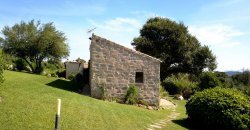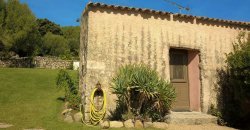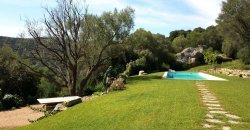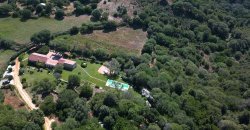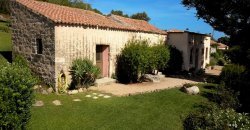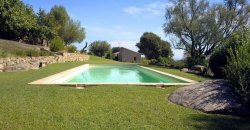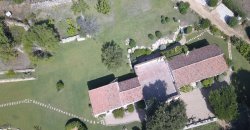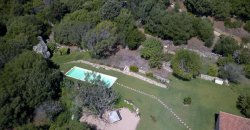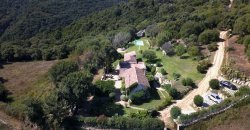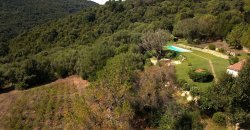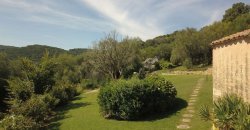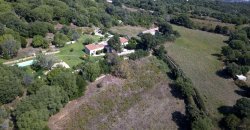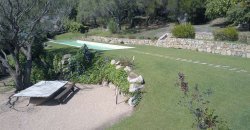 Property Sum Up
Property Status : For Sale
Property Type : Sardinia Country homes, Sardinia Lands
description
STAZZU PIANDAINA
Stazzo Piandaina is a lovable and refined 900 traditional farmhouse for sale in Sardinia  that sits on scenic plot of 9.6 Ha, located  just a few hundred meters from the hermitage of Saint Trano and about 2.5 kilometers from Luogosanto.
The property, recently renovated, has a covered area of ​​about 260 square meters that is currently made up of 6 en-suite  bedrooms (equipped with A/C), a lliving room with a typical fireplace, a dining room and the kitchen a small oven and a cellar. Adjacent to the main building there a large area of  about 36 m2 which will provide for an extra bedroom and bathroom.
The old farmyard
Overlooking the now abandoned vineyard and sheltered by two beautiful elm tree there is the  farmyard, during the summer season this area is laid with comfortable sofas and armchairs that contribute to create an unique atmosphere that is typical of Gallura region; it is here, under the shadow of a covered leaf pergola, that healthy and succulent meals and wines are consumed in full relaxation.

Relax in pristine nature
A little further away from this  country home for sale in Sardinia, set in a secluded position surrounded by lush vegetation and characteristic granite boulders, guests find refreshment beside the pool and a carpet of a manicured lawn. In the near vicinity there is an existing ruin for which the seller has already obtained  the approval for a restoration project and further expansion up to 89 square meter, the project envisages the construction of a gym, sauna, showers as well as extra rooms.
In the upper part of the vineyard the seller is asking the approval to build a storage area of about 33 square meter. Last but not least, it's worth mentioning the attractive kiosk embellished with a barbecue and pergola area (in needs of restoration)  located in a particularly scenic spot.
Within the property are found one well and relatives water-tanks, the estate could be  also connect  to the public water network in addition to farmer aqueduct.
Distance to the sea

22 Km, Vignola a Mare