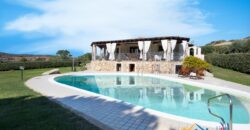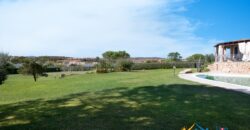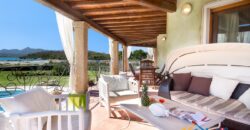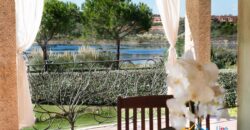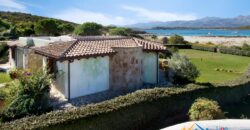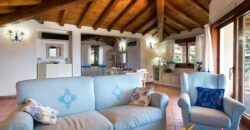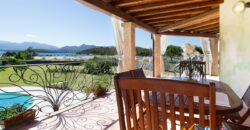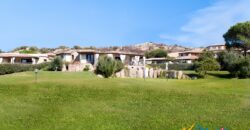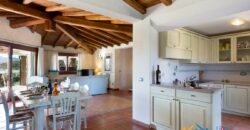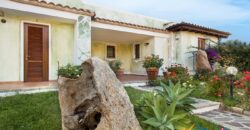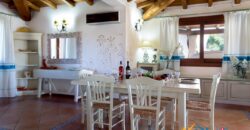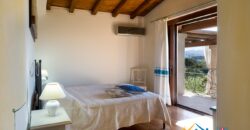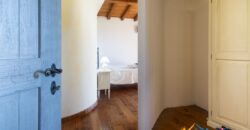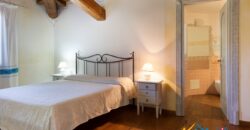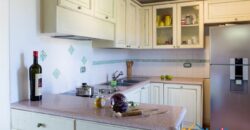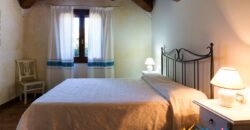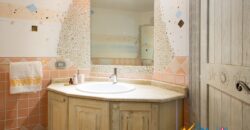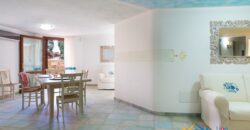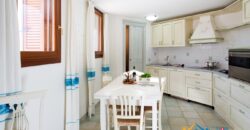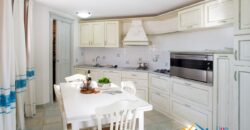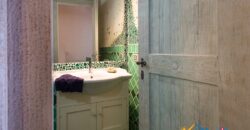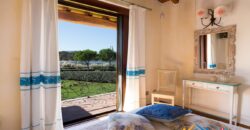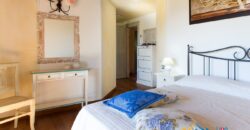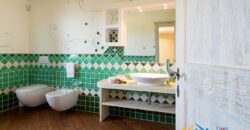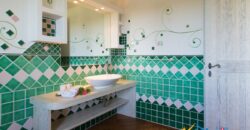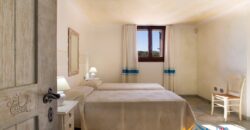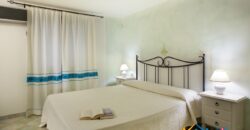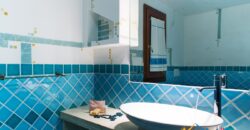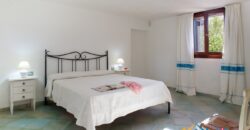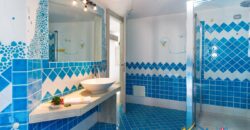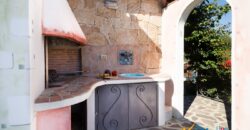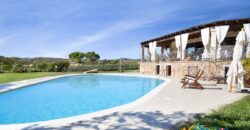 Property Name
Houses And Property For Rent In Sardinia ref.M1
Property Sum Up
Property Status : For Rent
Property Type : Sardinia Properties for Rent
description
Among the houses and property for rent in Sardinia this impressive villa features a spacious garden as well as large swimming pool and delightful sea view.
This refined villa sits just a few steps away from the sandy beach of Salina Bamba, and a 15-minute walk from the beautiful Cala Brandinchi Beach, also known as Tahiti  beach, for the characteristic hues of the sea waters.
Spacious Interior
This holiday home in Sardinia offers great comfort to the guest thanks to a large living area with fully equipped kitchen and direct access to the large covered outdoor terrace furnished with lounge and dining area.
On the ground floor there are a master en-suite bedroom with sea view, a double en-suite bedroom, and additional bathroom.
On the lower level there are a living area with a spacious sitting room, fitted kitchen and pantry. The sleeping quarter offers two double bedrooms with bathroom, a third double bedroom, a twin bedroom and bathroom.
Distances
Market 300 mt
Restaurant 350 mt
Tennis courts 300 mt
Parapharmacy 300 mt
Bicycle / motorbike rental 400 mt
Olbia Port and Airport 15 km
Puntadia Marina and Golf Club 6 km
Costa Smeralda 40 km
Features
Bedrooms 6 (Sleep 12 )
Baths 6
Kitchens 2
Equipped covered terrace
Private pool and garden
Laundry
Garage
Beautiful beach
Air conditioning in every room
Private beach
Swimming Pool
Garage
Prices
Deposit: 2,500 €
Final Cleaning: 600 €
| | | | | | |
| --- | --- | --- | --- | --- | --- |
| Week 17 | Week 18 | Week 19 | Week 20 | Week 21 | Week 22 |
| 23/4-1/5 | 1/5-7/5 | 7/5-14/5 | 14/5-21/5 | 21/5-28/5 | 28/5-4/6 |
|  NA | 5,500 € | 5,500 € | 5,500 € | 5,500 € | 7,400 € |
| Week 23 | Week 24 | Week 25 | Week 26 | Week 27 | Week 28 |
| 4/6-11/6 | 11/6-18/6 | 18/6-25/6 | 25/6-2/7 | 2/7-9/7 | 9/7-16/7 |
| 7,400 € | 8,600€ | 8,600€ | 9,800€ | 9,800€ | 11,700€ |
| Week 29 | Week 30 | Week 31 | Week 32 | Week 33 | Week 34 |
| 16/7-23/7 | 23/7-30/7 | 30/7-6/8 | 06/8-13/8 | 13/8-20/8 | 20/8-27/8 |
| 11,700€ | 12,600€ | 13,600€ | 14,300€ | 14,300€ | 12,800€ |
| Week 35 | Week 36 | Week 37 | Week 38 | Week 39 | Week 40 |
| 27/8-3/9 | 3/9-10/9 | 10/9-17/9 | 17/9-24/9 | 24/9-1/10 | 1/10-8/10 |
| 9,900€ | 8,400€ | 8,400€ | 8,400€ | 7,700€ | 5,800€ |
| | | | | | |
| --- | --- | --- | --- | --- | --- |
| Week 41 | Week 42 | Week 43 |   |   |   |
| 8/10-15/10 | 10/16/10-23 | 23/10-30/10 | | | |
| 5,800€ | NA | NA | | | |
Contact Us today for the best Sardinia house rental in top location such as San Teodoro, Olbia, Porto Rotondo, Porto Cervo