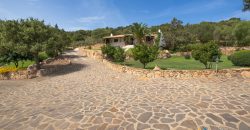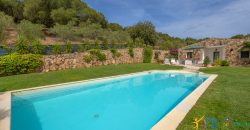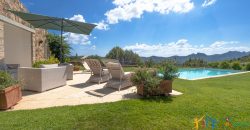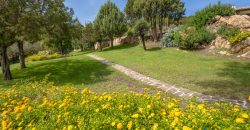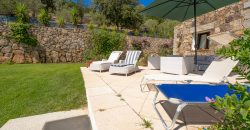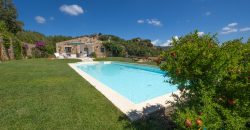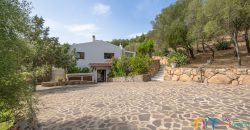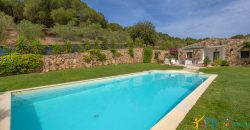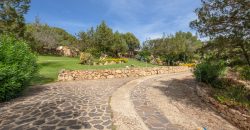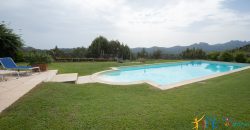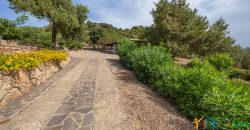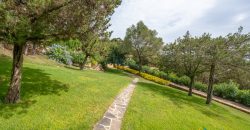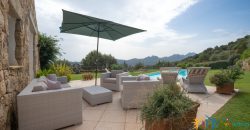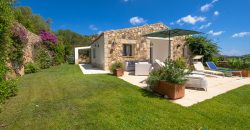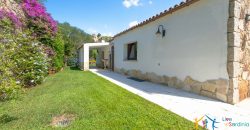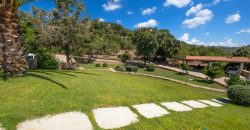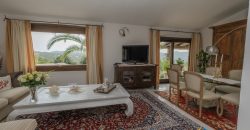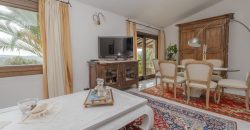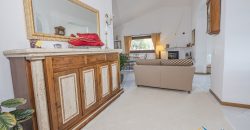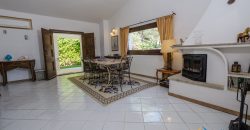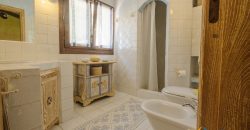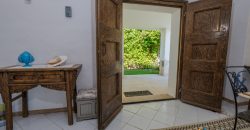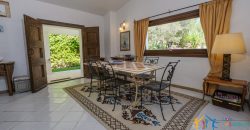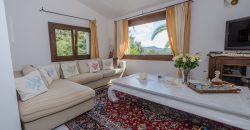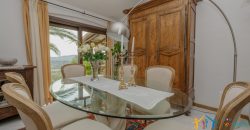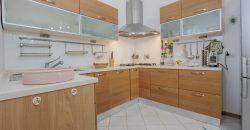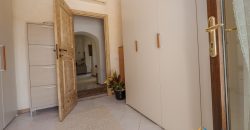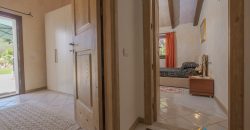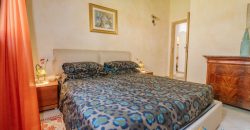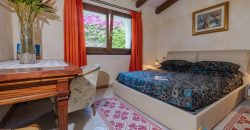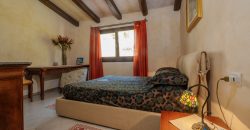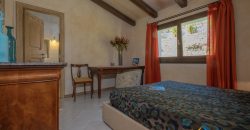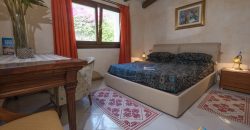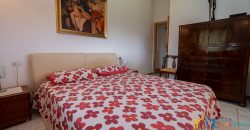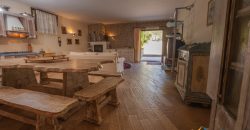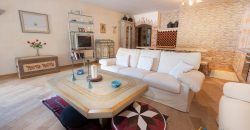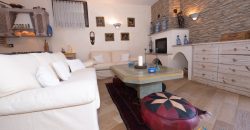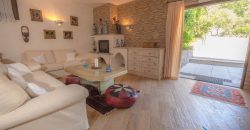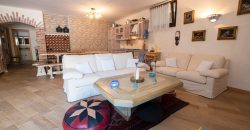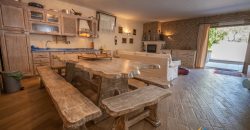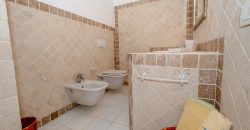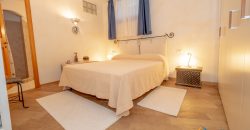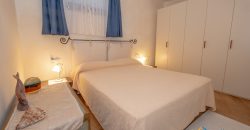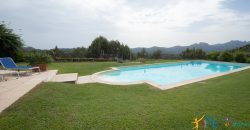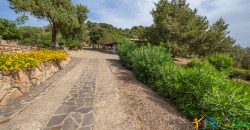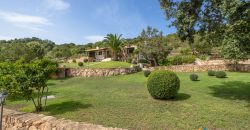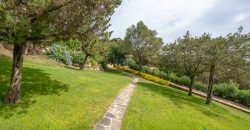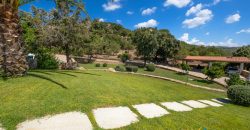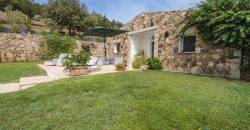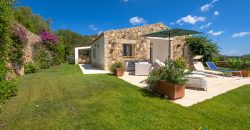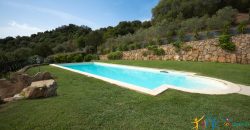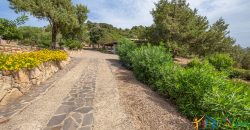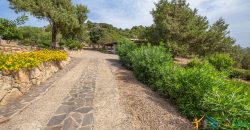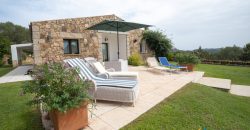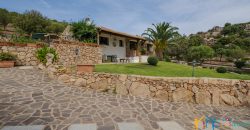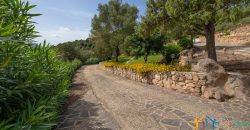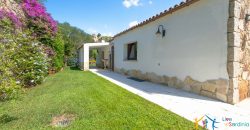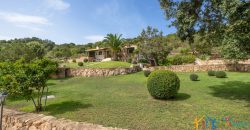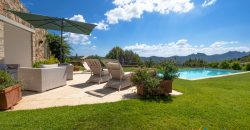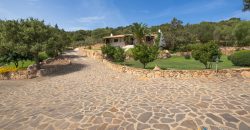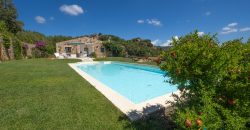 Property Name
Country House For Sale San Pantaleo ref Monica
Property Sum Up
Property Status : For Sale
Property Type : Sardinia Country homes, Sardinia Villas
description
Villa Monica is a delightful country house for sale in San Pantaleo,  just a few minutes drive from the village's charming historical center and  Porto Cervo.
This Sardinian villa nestles within an estate of 15,000 square meters on a gentle hill facing south; it comes fully fenced and with a manicured garden.
This country home features a simple style in keeping with the vernacular architecture of the farmhouse typical of the Gallura region.

The Layout
There are two independent floors that can be shared by two families.
A particularly generous ins size ground floor of 150 square meters which includes a veranda entrance – a dining room – kitchen – living room – study used as a bedroom – 2 bedrooms – two bathrooms. The lower floor spreads across an area of around 120 square meters, which also includes a wine cellar. Here you will enjoy a large open space with a fireplace – 2 bedrooms and 2 bathrooms.
What is more, there is also a convenient covered parking area of about 60 square meters.
Relax On The Pool
This "stazzu" style villa for sale Costa Smeralda raises the 12×5 heated  swimming pool.
Undoubtedly,  one of the best features of this Sardinia country house is the immaculate lawn overlooking the granite mountains of San Pantaleo.
1.5 Ha Private Park 
The greenery surrounding the villa is clearly an oasis of tranquility providing a high quality of living and privacy to lucky owners and their guests.
There is an olive grove, a little vineyard and, scattered over the estate, several fruit trees along with many flowers and plants typical of the Mediterranean.
Access is served by an automated gate and through a beautiful  stone paved driveway that leads up this delightful country home villa in Costa Smeralda.
Many Features For This Country Home In San Pantaleo 
– On top of the fireplace, there is an heating and air-con system that provides the necessary comforts to live in the villa in in different seasons
– 4 wells and complementary water tanks– connection to the local water main
 -lighting and irrigation system
-Video intercom
Ready To Move In
Villa Monica comes fully furnished with the exception of some personal effects and some items, thus you can immediately move in.
An Upmarket Location
You are in close vicinity to the best beaches and resorts of Costa Smeralda, and also the international airport and its port.
– San Pantaleo 7 km
– Abbiadori 7 km
– Porto Cervo 12
– First Beach 4 km
– Olbia airport 29  km
Our real estate agency has been promoting this extraordinary territory since 2004.
Come and visit us in our offices in Olbia and Porto Cervo and discover among the best country homes and and rental opportunities in Costa Smeralda, Porto Cervo, San Pantaleo and top resorts in north Sardinia.