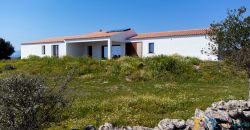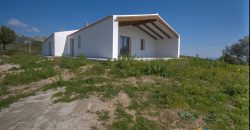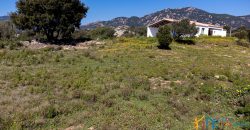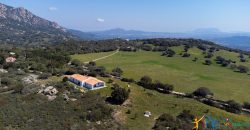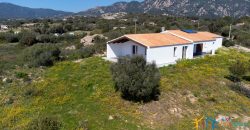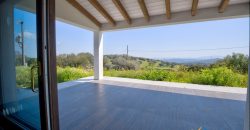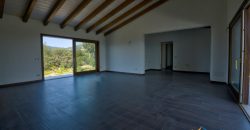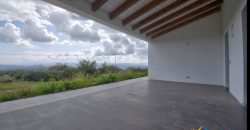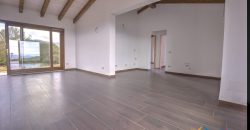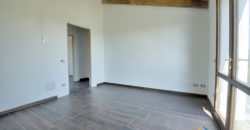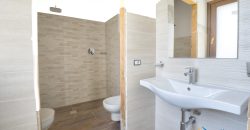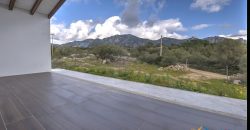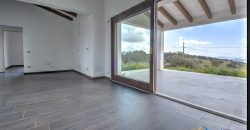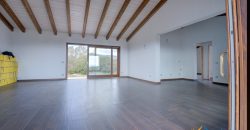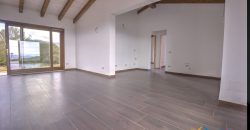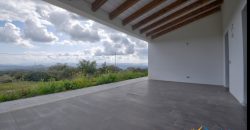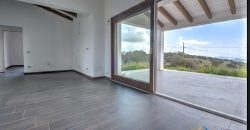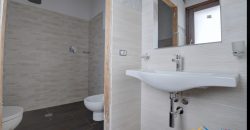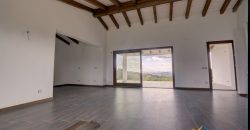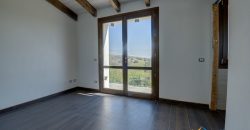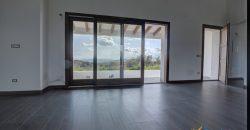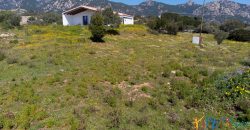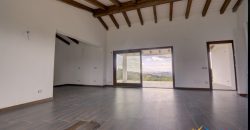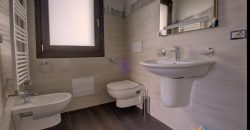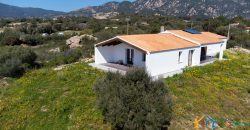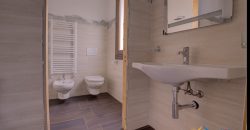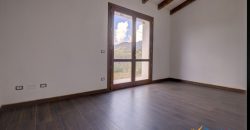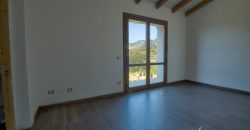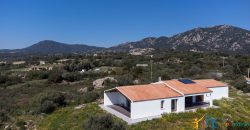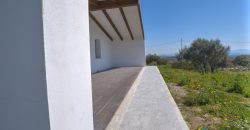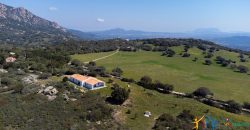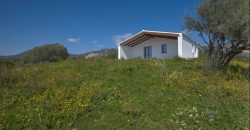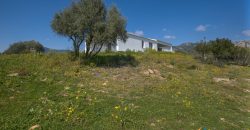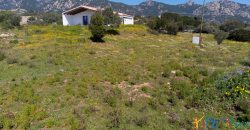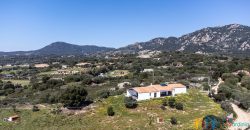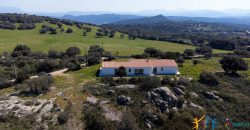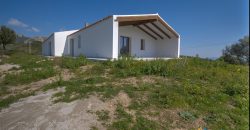 Property Name
Farmhouse for sale Olbia ref Capriuleddu
Property Sum Up
Property Status : For Sale
Property Type : Sardinia Country homes, Sardinia Villas
description
This splendid farmhouse for sale Olbia is located in the homonymous rural district  which is part of  Monte Pinu, a mountain area  that overlooks the plain of Olbia and offers suggestive views  on the gulf and the placid landscape.
This house is of recent construction and it still requires  some internal ( doors are missing)  and external  works to be completed.
Traditional Stazzu Inspired Home
Its linear and functional style takes inspiration from the old traditional stazzi, Gallura's traditional farmhouse,  featuring the typical rectangular shape and gabled roof.
A simple, harmonious  design that fits in well with the surrounding nature composed of dense Mediterranean macchia  wood-carpeted hills and granite boulders.
2 Hectares Land With Blissful Views
This Sardinian rustic villa for sale is embraced by a private land of  about 2 hectares, an old field facing south and dominated to the north by the forests of Monte Pinu.
Well Connected Location 
The property borders on a road link that allows easy access to the town of Olbia  and to authentic inland villages such as Telti, Priatu, San Antonio di Gallura
Head toward north and within 25 minutes drive to reach the glamorous Costa Smeralda with its wonderful silky beaches and crystal clear waters, on the opposite direction, you can reach the  beautiful sea-side villages such as Porto San Paolo, San Teodoro and Budoni

A Spacious House Ideal For B&B 
Casa di Capriuleddu features a generous living area across  its 189 square meters footprint excluding the verandas.
The layout and design of this Sardinia home lend itself, if required, to a business rental accommodation such as a B&B or guest house.
A large living room and complementary kitchen divide the two sleeping areas, the first one with 2 bedrooms and the second composed of 3 bedrooms.
Each room has a private bathroom with French windows with direct access to the outdoors and providing independent access and full privacy.
What is more, the house has a well and already connected electric system.
Generate Money From Your Real Estate Investment.
The purchase of Casa Capriuleddu can prove to be an attractive investment opportunity as you will be able to  generate rental income thanks to the beauty of the site and the convenient location and vicinity to Olbia and its port and international airport as well as wonderful beaches and crystal clear sea.
Do You Fancy A Swimming Pool?
New owners will have no restriction to build a large private swimming pool on the site.
A Local Real Estate That You Can Trust
Live In Sardinia is a local real estate agency established in 2004 with an office in Olbia.We are specialized in the promotion of homes for sale in Olbia and traditional stazzu house  in Gallura and renowned coastal villages.