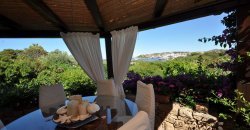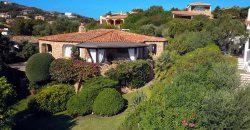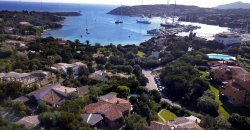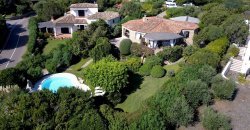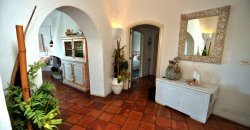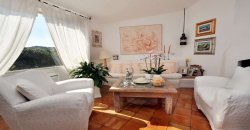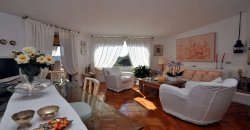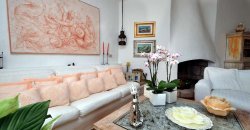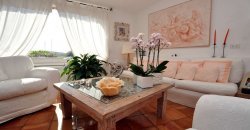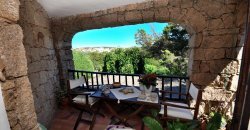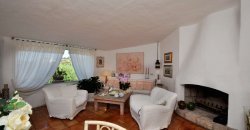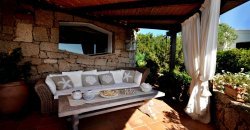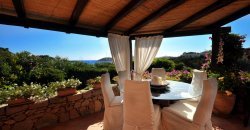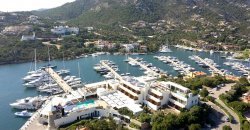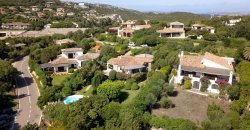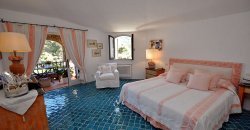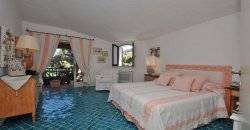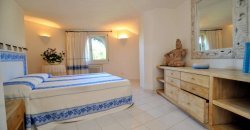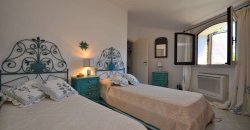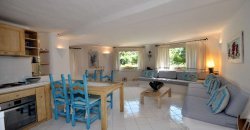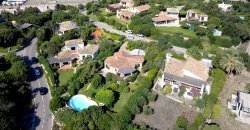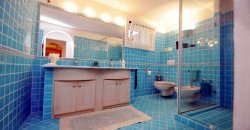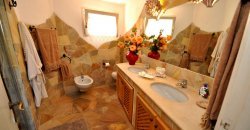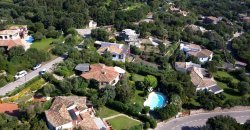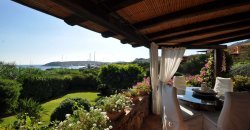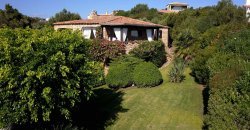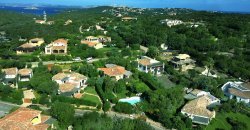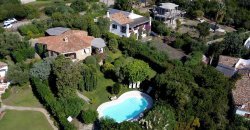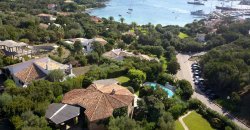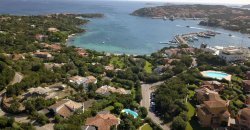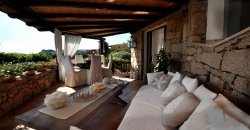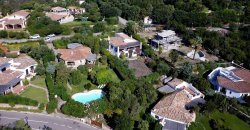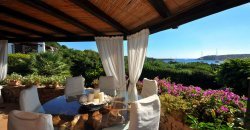 Property Sum Up
Property Status : For Sale
Property Type : Sardinia Luxurious Villas
description
Among the prestigious Villas for sale in Porto Cervo, Villa Emily is undoubtedly a property that stands out for its elegance, space and superb location.
The villa it located in one of the most exclusive areas of the Costa Smeralda just a few steps away from the Giglio Beach, a family friendly shore, and also near to the prestigious Marina and legendary Yacht Club.
This is a detached home built on two distinct levels embraced by a well-maintained private garden accessible from two separate streets: one is via a cul-de-sac while the second access leads to the Giglio beach with a short walk of 150 meters.
The Interior
This prestigious villa for sale in Porto Cervo lays in excellent conditions, it oozes an irresistible charm thanks to the unique architectonic style of the Costa Smeralda which in turn is reflected throughout the property with top quality, local materials and distinctive design.
The interior is generous and beautifully laid out in both mezzanine and lower floors.
A spacious hall opens on the first level that discreetly separates the living area from the sleeping quarters; the kitchen's top feature the exquisite marbles of Orosei, then there is the elegant bathroom and living room with fireplace and dining area overlooking the veranda and the sea.
The villas offer plenty of tranquility and privacy from where to enjoy the unique setting of the Costa Smeralda with its continuous motion of beautiful boats entering and leaving the Marina in its inlet famous all over the world.
The sleeping area consists of a en-suite master bedroom and two doubles with adjoining fitted wardrobes
The Outdoor
All around there abundant scented greenery of different species, with the ground softly declining downwards the pool the sunbathing area.
The lower floor is open on three sides making a similarly attractive and elegant property: here you find a spacious, sunlight filled living room, complemented with a bathroom, a master and double bedroom.
Found out more about Villa Emily,  a luxury villa for sale in Costa Smeralda just 150 from the sea among the most 10 prestigious villa for sale in Porto Cervo.
Distance to the airport

31 km

Distance from the sea

150 meters

Property main features

Pool, sea views